See on
Scoop.it
-
Brand Stories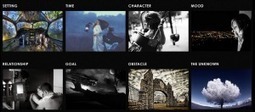 Omar Kattan - New Age AdMan's insight:
When brands get to grips with what they're actually selling, magic happens. Canon is case in point.
Canon sells cameras but they're not in the camera selling business.
They realized early on that they're  in the imagination and creative inspiration industries. They also happen to sell cameras.
See on brandstories.net