See on
Scoop.it
-
Brand Stories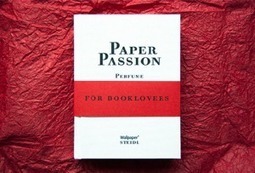 Happy New Year everyone and welcome to 2013!
Let's kick it off with an interesting piece of brand storytelling that came out of the fragrance industry in 2012.
This particular brand story is one of an unlikely alliance between a fragrance house, a magazine (Wallpaper), a book publisher, and Karl Lagerfeld(!?).
Omar Kattan - New Age AdMan's insight:
Paper Passion is an ode to the written word in a world gone digital.
The storyline is supported by the a product feature -the smell of the perfume formulated to resemble that of fresh printed books- and the packaging which looks like a book.
See on brandstories.net